Welcome to Delta Electronic
Your partner for renewable, sustainable and innovative electrical power and electronic solutions...
Find out more
About us
Delta Electronic Germany GmbH has devoted more than 15 years towards developing and marketing renewable energy. Together with our partners, we have managed to build up a successful network in France, Germany, Africa and Asia and to integrate our products into the market. From photovoltaics on residential buildings, to our energy-saving streetlights with and without solar, to state-of-the-art, future-oriented kinetic power plant technology – we stand behind your project from the get-go! With the support of strong partners, such as Solarwatt, Heckert Solar, KLSA, Europoles, Rosch Innovations, HTL and our own alternative energy solutions, we have made it our objective to market mostly German products. Feel free to contact us for more information!
Green Energy
It is the heartfelt desire of our team here at Delta Electronic Germany GmbH to protect our planet with strong partners and to provide alternative, renewable and sustainable energy. To reach this goal, we work with the best solar and kinetic power plant products. Would you like contribute towards a cleaner and better world? Tell us about your ideas and plans – we would be happy to support you with our expertise.
Project expertise from a single source
Our qualified specialists, graduate engineers and architects professionally handle the implementation of your entire project. Our project managers have been successfully overseeing all sizes of projects for years, worldwide. We support you through your entire project – from design consultation to execution to power connection. We take full responsibility for the successful implementation of your alternative energy projects.
State-of-the-art technology
We aspire to always be up-to-date with the latest technological developments. Unparalleled worldwide, kinetic power plant (KPP) technology provides clean power 365 days of the year, 24 hours per day. Our solar modules are state-of-the-art. Furthermore, our products are produced and certified almost exclusively in Germany, which allows us to provide long-term guarantees.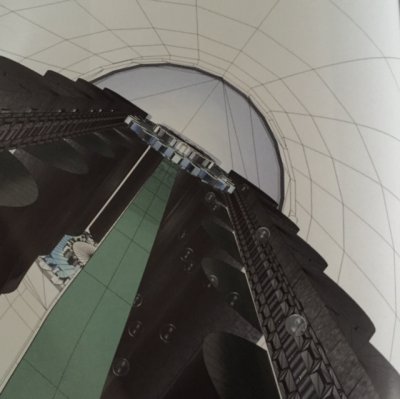 Kinetic Power Plant (KPP)
KINETIC POWER PLANT (KPP®) technology is establishing itself on the international renewable energy market as an innovative and unique alternative energy source. Unparalleled in its functionality, this technology is more effective than any other alternative power generation source currently available. KPP technology provides clean energy 24 hours a day, 365 days a year. Furthermore, it requires neither sunlight nor wind to create power. The revolutionary Kinetic Power Plant (KPP®) power plant technology can provide the necessary amount of electric power – depending on requirements – anywhere in the world, without the use of fossil fuels. KPP allows us to create 100% dependable, sustainable, modern energy. By transitioning to our power plant technology, our biosphere will be able to regenerate bit by bit.

Solar power
When it comes to solar power, we value high quality and professional implementation. We take care of your entire solar installation, from planning open areas to connecting your system, whether to the grid or off-grid. Transforming sunlight into power using solar cells is one of our key competencies. Over the past 15 years (and more), we have successfully implemented numerous projects internationally. We also offer a maintenance service for your solar cells and inverters.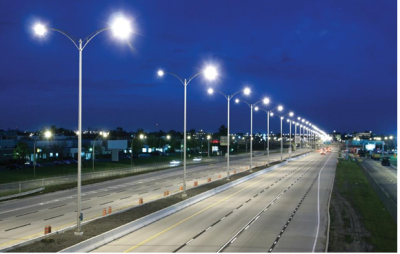 Lighting
Our streetlights are an innovative product that uses a patented optical technology (light refraction). They have proven to be effective mostly due to the fact that they use less energy: 81% less than traditional streetlights. Their very wide light beam makes them ideal for wide streets, pathways or parking lots. Furthermore, they have a lifespan of 100,000 hours. Properties: resistant to dust, moisture, vibrations and UV rays; dimmable; penetrate fog; produced in accordance with DIN EN 13201 and the eco-design regulation EC No. 245/2009; materials: PC/ABS, acrylic nano-optic component, 304 stainless steel. Ideal for airports and military bases.
Our competencies
Our accomplishments and key competencies:
Needs & requirements assessment
Commissioning & operation